Consultant Cardiologist
and Physician

MBBS MA(Cantab)
MD FRCP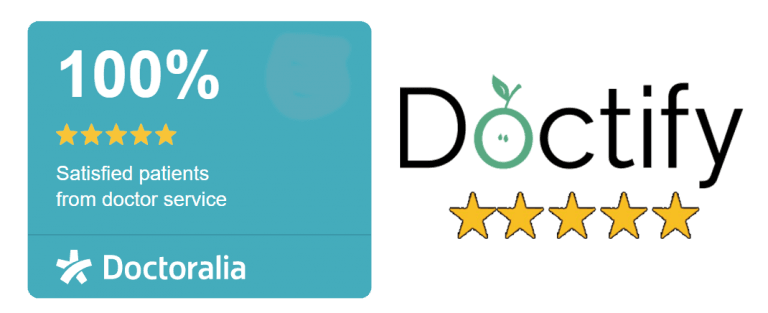 Patients benefit from my 30 years of clinical experience as a cardiologist and over 100,000 medical consultations…
I have extensive experience as a Consultant Cardiologist and have worked in the top heart centre in the United States. I have been a cardiologist for more than 30 years and based in Manchester for the last 20 years. I am known amongst colleagues for being very thorough and conscientious. This is the reason that some doctors and surgeons choose me to be their heart doctor. Having worked as a heart specialist in the United States I keep up to date with what is happening in the US guidelines as well as UK and European guidelines and so I am aware of potentially different international approaches to your heart problems. I have extensive experience as a high-volume cardiologist of treating patients in the full range of clinical settings from emergency departments right through to outpatients.
Problems with the heart and circulation do not always present with obvious symptoms, or the symptoms may be thought to be due to other causes. So it is useful to see a heart specialist with a fair amount of experience and thoroughness is also important in investigating the problem. For investigations and treatment, there is often a range of options that will need to be explained clearly to you by your cardiologist. Each option has its own risks and benefits which need describing carefully so that the patient can make the best choice for them. Further information on medical symptoms, investigations, and treatments are listed on the patient information page, and further information on the weblinks page and external websites such as the American Heart Association.
Some patients like the fact that I am accredited and have fairly wide experience across the whole of Medicine although I am principally a cardiologist. This accreditation means I can discuss, advise, and potentially deal with other medical problems that you may have.
As a cardiologist and physician, I see private patients at the Alexandra Hospital.
Lastly, I have an excellent secretary who enjoys her job and so clinically we run a very approachable and efficient service.
"I chose to see you because I knew you would be thorough"
About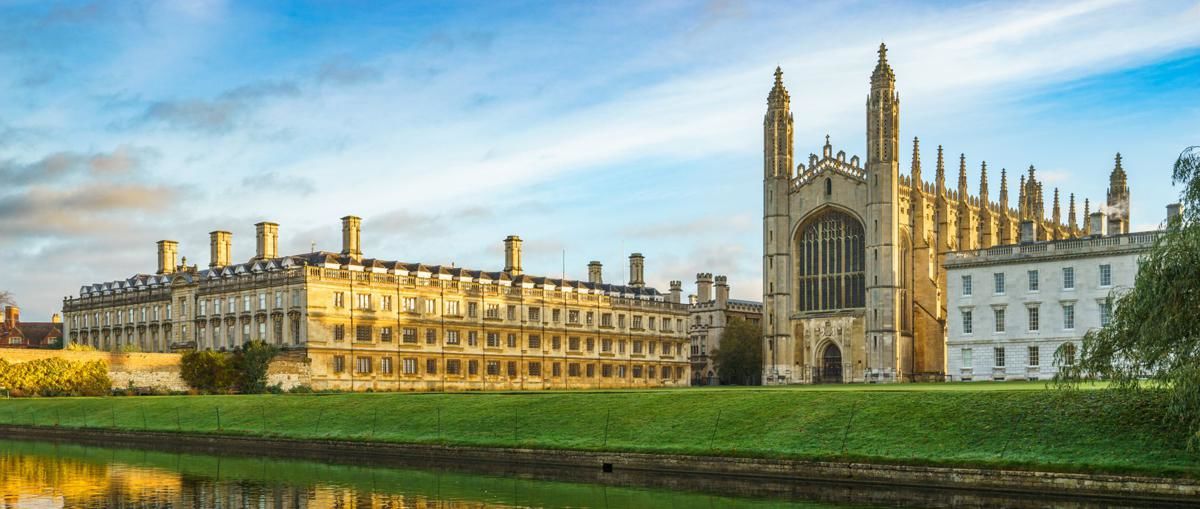 Dr Simon Horner won a scholarship (top 10%) to study medicine at Cambridge University and during his clinical training won a prize in clinical medicine and surgery.
He then worked at several London teaching hospitals. Initially in General Medicine at The London Hospital and Kings College Hospital. After the usual core medical training he chose to become a Cardiologist and worked at St Mary's Hospital London, The Middlesex Hospital and University College Hospital. Simon then spent 3 years researching cardiac rhythm disturbances in the British Heart Foundation Cardiac Arrhythmia Research Group. Subsequently he became a Senior Registrar in Cardiology, at Manchester Royal Infirmary (Manshester Heart Centre).
He set up and was editor in chief of a journal of echocardiography/cardiac imaging. He also spent 18 months in the Heart Centre at the Cleveland Clinic Foundation (rated as the top heart unit in the USA for the last 25 years) as a cardiologist performing coronary angioplasty/stenting before returning to the UK where he was then appointed a consultant cardiologist in Manchester in 1999. Simon now has in excess of 30 years'experience of clinical medicine and cardiology. Also he is accredited to practice across the full range of cardiological and non-cardiological medical conditions.
This experience is in all clinical settings from emergency departments to outpatients. As this experience has been in busy clinical posts he has now had more than 100,000 consultations with patients and so has extensive experience of clinical diagnosis and treatment. He is to some extent a doctor's doctor-both GPs and consultants ask him to treat themselves and their families. He has GPs, consultant surgeons, consultant physicians and professors of various branches of clinical medicine as patients. So, doctors trust him with their own and their family's health.
Reviews
"I could not of had better treatment"
"Excellent doctor"
"Very pleasant experience seeing this doctor very polite and understanding"
"Dr. Horner is a doctor who treated me with respect. He takes trouble to put me in the picture with regards to my condition. A pleasure to meet – a good man"
"Many thanks for your expertise and caring. We really appreciated your invaluable assistance and advice."
"Very pleasant and welcoming, well-informed"
"At least because you found the problem I have a life ahead of me"
"The best doctor ever"
"Dr. Horner has been an excellent doctor dealing with my heart issues, very easy to talk with, gives lucid analysis and advice, listens carefully to concerns, reassuring"
"Excellent Doctor Made you feel completely at ease"
"He was very polite and understanding I was very satisfied"
"I am genuinely very impressed"
"Friendly, polite, inspired confidence, efficient"
"Pleasant very professional and caring"
"A very nice man!"
"Dr. Horner was a lovely polite gentleman – put me at ease right away"
"Both my wife and I were in admiration, not only in relation to the degree of expertise, but also the care and dedication shown on a daily basis"
"Mrs. V has telephoned to thank you for saving her husband's life"
"I have seen my dad walking to consultations with yourself feeling a bit low and come out walking on air, money cannot buy that it is that bit extra on top of being exceptional physician and consultant that makes you so special."
"I have found Dr. Horner a most wonderful helpful professional gentlemen, I owe a lot to him. I have been with him for many years and I could not have wished for anyone better"
"Many thanks for your speedy and efficient attention. The whole episode was so well handled it was almost invisible."
A Consultant Physician who has worked in the NHS for more than 40 years and in private practice at the Alexandra Hospital for 30 years and who knows the other Cardiologists in Private practice in Manchester said "I chose you because I knew that you would be thorough"
"you are a genius"– from a man who had seen two consultant physicians who had failed to diagnose the clots on his lung which could have been fatal
"You are the only doctor I have ever trusted"
"It is most gratifying to know that I have a doctor of your caliber looking after us"
"I would like to thank you for your kind assistance during my current illness I am feeling 90% better than when I first saw you"
"you are an inspiration to your profession"
"with grateful thanks for your kindness and expert treatment"
"your devotion is a consultant to his patient is always been of the highest quality"
"thank you for all your medical care and kindness you have shown to MD while he has been in your care. And for fixing for us!"
"I would like to say a very big thank you for being so thorough with your investigations. I consider myself to be very lucky to have been the benefactor of your wonderful experience."
"Thanks to your wonderful care I can look forward to my 90th birthday!"
"I have been so scared and you relaxed me. I feel a different person and each day is a day better than the previous one stop I will be forever in your debt."
"I really felt so safe in your hands and I wanted you to know how much our and I appreciate everything you did for me"
"I have over the years met with various doctors, consultants and specialists both NHS and private, however, your manner, your concern and approach with a single best example of medical care I have experienced, ever."
"Thank you very much for your magnificent care"
"Thank you so much for the great care and attention that you have given me this week, for your daily visits and updates. I could not have been in better hands!"
"A big thank you for your fantastic help in diagnosing and solving my problems. Thank you, – it is now 10 years since Dr. A asked you to look after me for which I am more than grateful. I also feel safer with you" "in the background and realize how lucky I am to still be able to move mobilise around. I think of you daily, as it is your encouragement which keeps me going even with the bike!!"
"You are the best physician outside London"
"I have found Dr Horner a most wonderful, helpful professional gentlemen I owe a lot to him. I have been with him for many years I could not have wished for anyone better"
"I would not be alive today without his (Dr Horner's) help"
"Your welcome daily visits to review my condition and update me, and your genuine interest in checking on my well-being, were very reassuring."
"Everything at the Alexandra hospital is first class – especially Dr. Horner!"
"I had given up hope before I met you"
"I visited Dr. Horner following a routine medical assessment during which there was an irregular reading on the ECG, Dr Horner was extremely helpful. His manner was 100% professional and his knowledge was excellent."
" I can honestly say that I am delighted to have you as my Cardiologist .. as you yourself undoubtedly have a kind caring heart when looking after your patients and that alone is a gift in itself"
Symptoms, Heart Tests and Treatment
Heart Tests
Very commonly needed
Blood tests-your GP may already have done these
Often needed
Treatment
Medication
Procedures
Cardiac Surgery
Qualifications
BA(Cantab) Cambridge University
MBBS London University
MA(Cantab) Cambridge University
FRCP-Fellow of the Royal College of Physicians